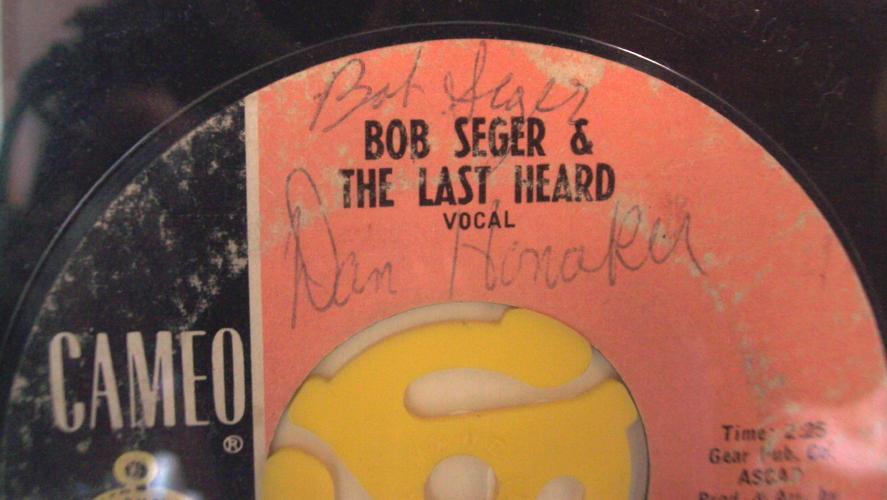 Bob Seger's First Regional Hit Single
"East Side Story"
Signed by him and his group, "The Last Heard" ~ November 1966
e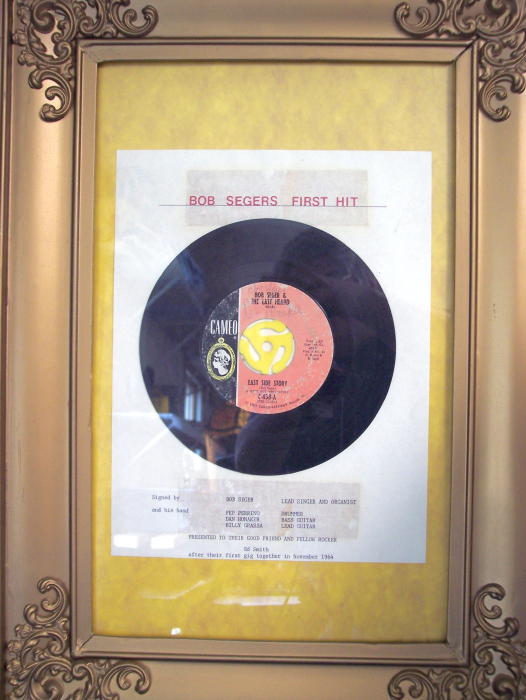 ---
"Punch" Andrews was his manager and also ran a Teenage Night Club with George Goulson and wife Gazina, in in old ski lodge called Silver Bell. "Bobby Seger and the Last Heard" was the house group when they didn't have another gig, and opened for famous groups such as the Turtles, The Animals, Stone Ponies (with Linda Ronstadt) and several other major groups.
The club was between Lake Orion and Rochester. Bob Seger had a farmhouse that they practiced in on Tienken Road, about 3 miles from Downtown Rochester. This record was signed at his 2nd appearance at Silver Bell. I did the light shows and had access to the back stage area.
After the gigs, and the crowd left, several prominent musicians, both regional and national artists on tour in the area, would stop in. They played "Frisbee Dodge" for a half hour or so to wind down (Peppy was a strong guy. He jogged 5 miles early every morning and it would hurt very much if he hit you with the Frisbee). Then the musicians would all "jam" together sometimes till dawn. This was the breeding grounds for many new musicians to meet and Jam, and form new groups. Silver Bell was integral in establishing and launching Rock & Roll into the heart of the 1960's.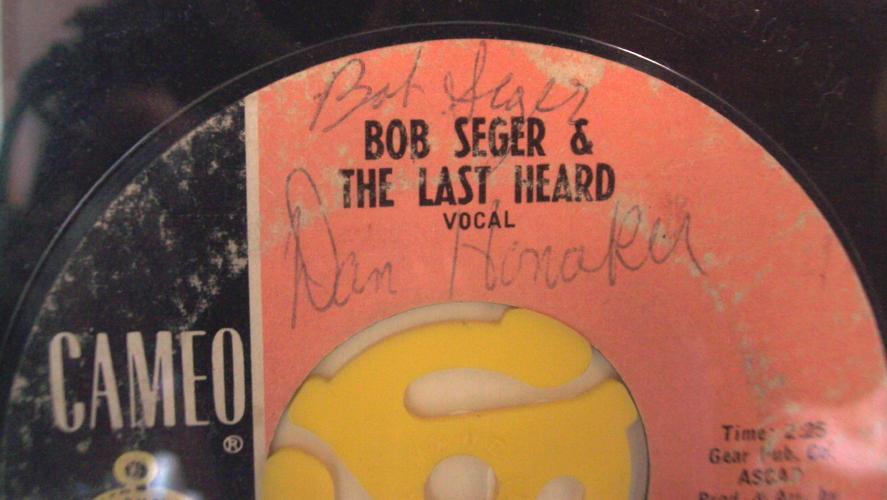 He signed the top of the "A" side as well as Dan Honaker His bassist.
---
A close up inside the frame.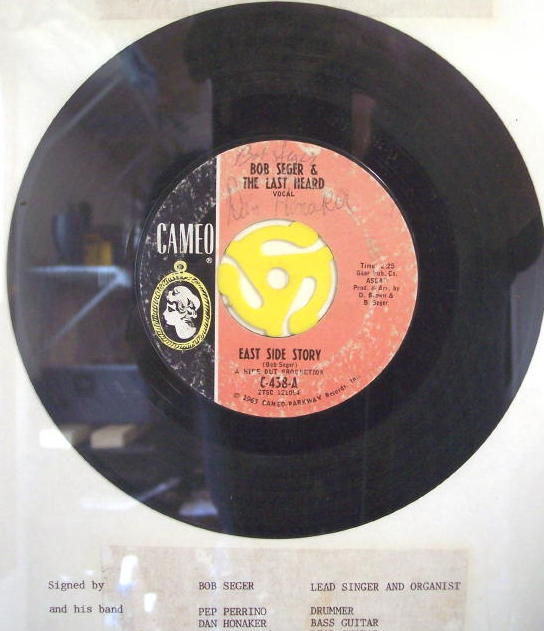 The back was signed by "Peppy" (Pep Perrine) the drummer who had two large bass drums mounted about 4 feet high with curved sound tubes aiming the sound to the front, as well as 2 large floor bass drums. The back is also signed by Carl LaGassa, who I frankly don't remember him staying afterwards as much, but I believed he played the lead guitar. There might have been a fifth member of the group, but I can't remember for sure. I am trying to remember from about a half century ago.
The "flip" side of the record was the same name, East Side Story, but was an instrumental version, with Bob Seger playing the keyboard organ.
---
He quickly followed up with several other singles including; "Persecution Smith" ~ "Chain Smokin" ~ and "2+2 =?" that were all regional hits.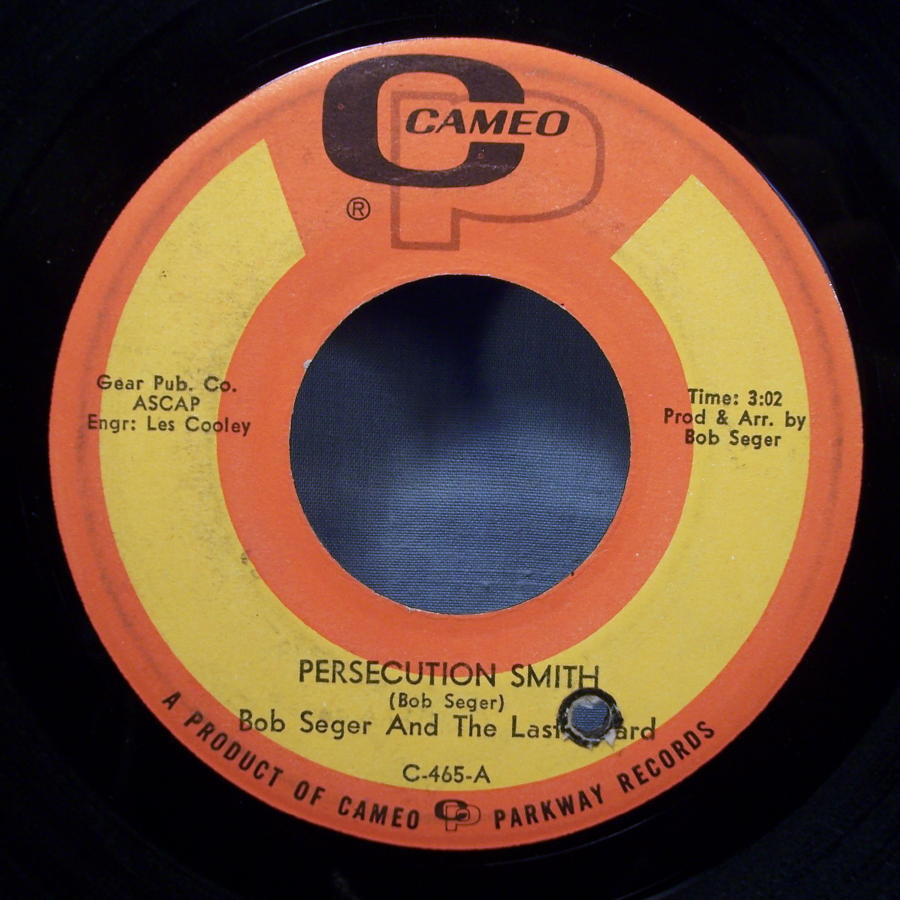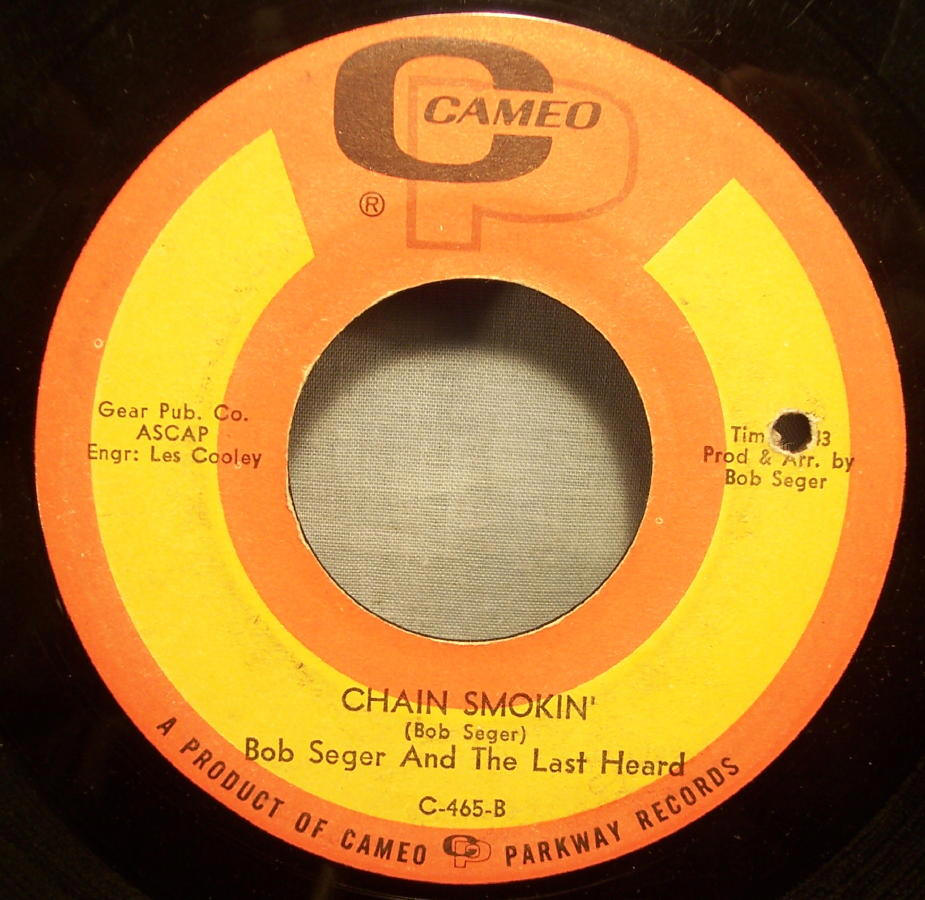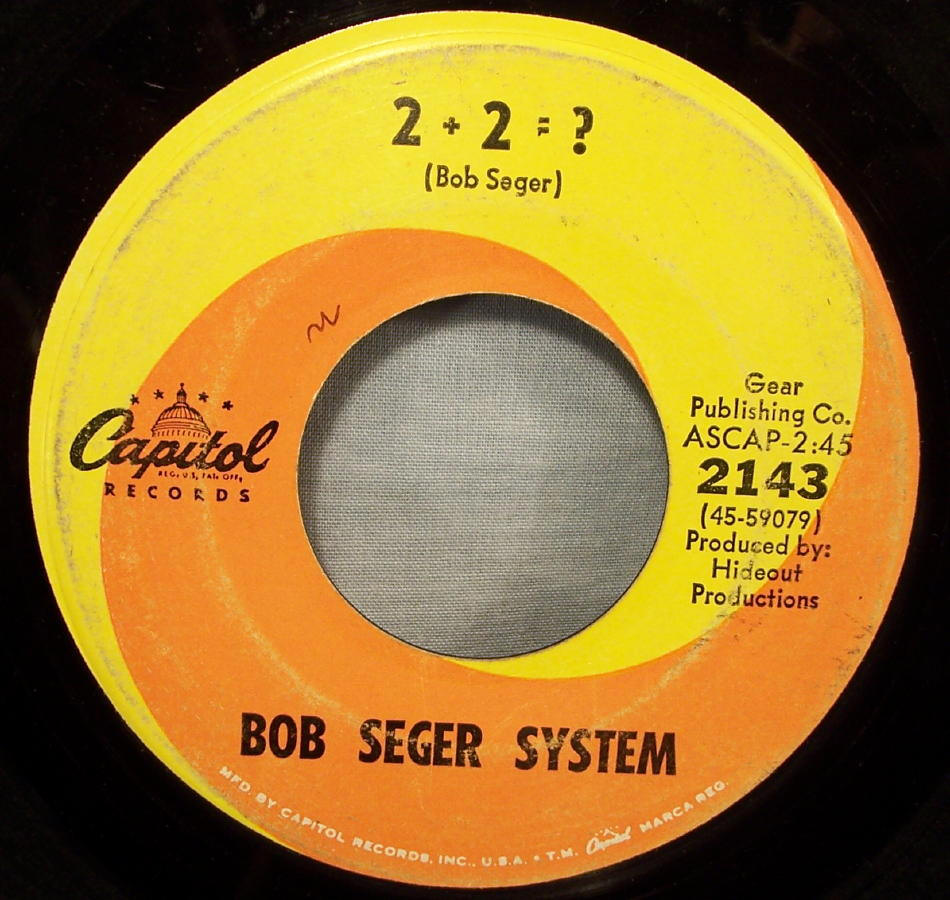 Then he recorded "Heavy Music" which was a Fantastic song that with Punch's aggressive, shrewd, promotion and management style, was a nationwide hit and pushed him onto the national scene. He still was just making singles, but "Heavy Music" got the attention of larger record companies that wanted an album. The rest is history.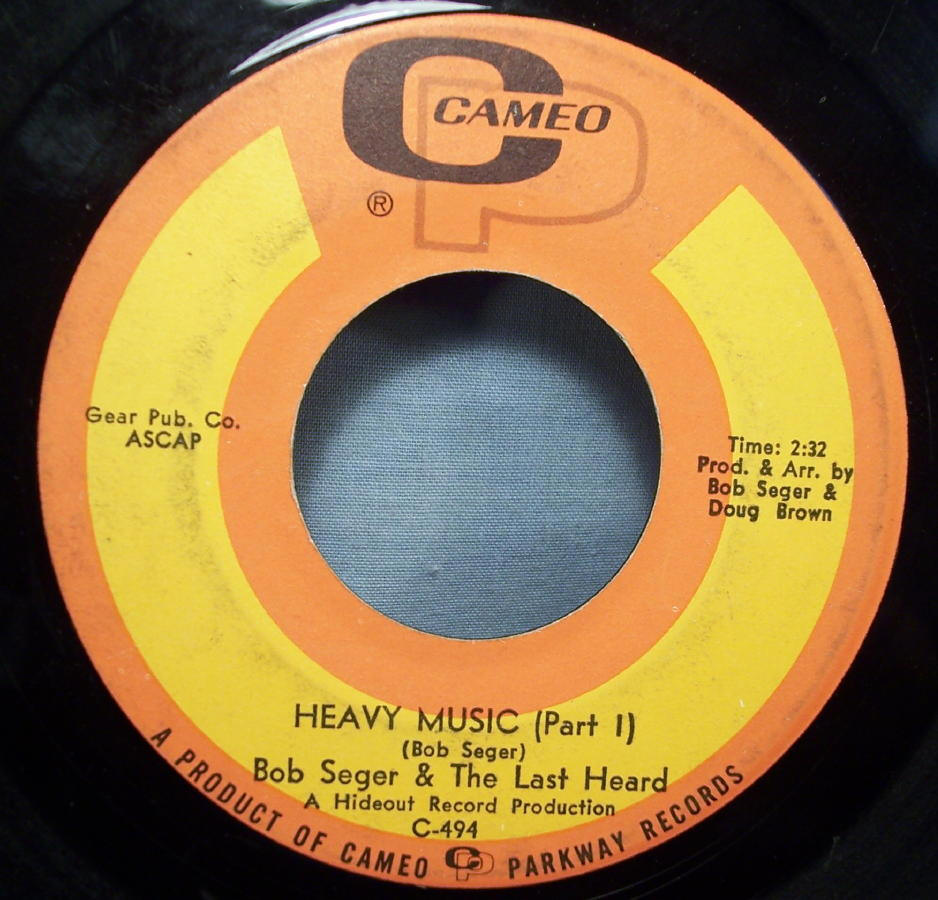 Although Bob Seger was from Ann Arbor, he helped the Detroit area become a distinctive source for nation wide hits. Detroit was usually the first stop for famous groups on tour, because of the legacy of Bob Seger and other regional groups made the audiences a good concert testing forum. The worldwide groups would do Detroit first to get publicity of "Packed Houses" and successful gigs.
| | |
| --- | --- |
| Bob Seger When He started | Bob Seger 2012 |
To see a signed copy of the Rationals, "Respect"